Plasmatreat Italia: Reference point for the Italian market

To date, Openair-Plasma® atmospheric plasma technology finds application in multiple product sectors and is present on an international scale with several industrial patents for surface preparation and treatment.
In the face of continuous technological development in 2005 the German group leader Plasmatreat GmbH officially opened Plasmatreat Italia Srl with headquarters in Marghera at the "Science and Technology Park of Venice".
To support research and industrialization activities, Plasmatreat Italia has a laboratory for material control and a test room for treatment process simulations.
Intense cooperation with industrial partners, important research centers and not least trade associations distinguishes our group's spirit of continuous innovation.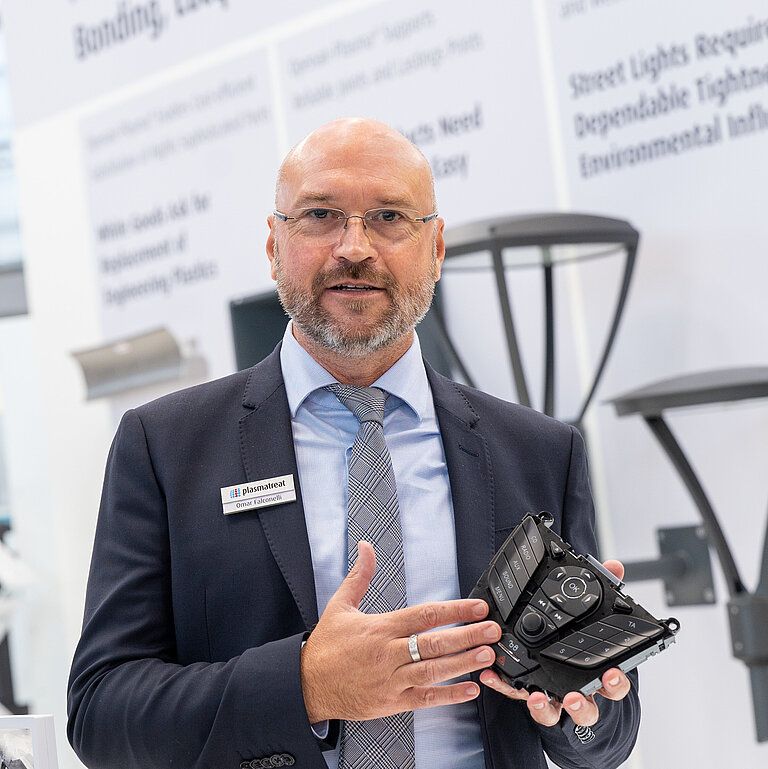 We have already been able to support many italian companies in making their processes even more reliable, efficient and environmentally friendly.
Revolutionizing Industrial Pretreatment: The Power of Plasma Technology by Plasmatreat
Plasma pretreatment is the key enabler technology for microfine cleaning, surface activation and plasma coating of nearly all kinds of materials – from plastics, metals and glass to cardboard, textiles and composites. More and more conventional industrial pretreatment methods are being replaced by plasma technology in order to make processes more effective and environmentally friendly.
Innovation is pivotal to what we do. Every day we work on developing new and creative solutions to meet our customers' challenges. Plasmatreat offers a broad spectrum of plasma systems and equipment for atmospheric plasma processes (Openair-Plasma®) and for low-pressure plasma technology (Aurora). With our own technology centers and sales teams at 34 different locations around the world, the Plasmatreat group has a global presence.
Backed by 20 years of experience, we can say with conviction that the future belongs to Plasma. The potential for application of plasma technology is virtually inexhaustible.
News from Plasmatreat Italia